Dating a Married Sugar Daddy: Pros and Cons
Probably you already know that many sugar daddies are married - let's face it, experienced and wealthy gentlemen don't really lack options in life, so it's very easy for them to find a wife. Okay, as a sugar daddy dating expert, I'd like to share some insights into dating a married sugar daddy with you, so that you can make a wise decision for yourself in your ambitious future blueprint.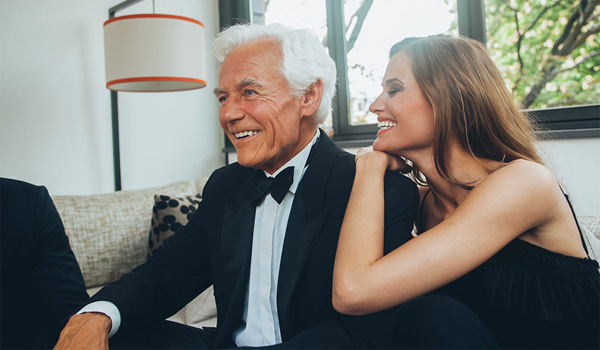 Dating a married sugar daddy - pros:
A married sugar daddy doesn't need you to spend a lot of time with him, because he has a family. Therefore, you can have more free time for yourself! You can spend more time on your studies, your career and your hobbies. Meanwhile, your sugar daddy will give you allowance to support other areas of your life.
A married sugar daddy usually wouldn't mind if you are seeing other men at the same time. Let's be honest, he is married, so he has no right to control your dating life really. As a result, you can have other sugar daddies and receive even more allowance. Or you can have a boyfriend and plan your future well in the meantime. This is apparently very efficient.
According to statistics, married sugar daddies are often rich sugar daddies, which means he has more money to support you financially. Indeed, a sugar daddy with a family is usually doing very well because he has to support his family in the first place. So from a financial point of view, he also won't let you down.
Dating a married sugar daddy - cons:
According to the law, your relationship with a married sugar daddy is considered to be an affair. That means if his wife finds out her husband's affair with you, she can sue both you and your sugar daddy, which means both you and your sugar daddy will probably have to pay her compensation.
He might want to divorce his wife because he is in love with you. Although your relationship with your sugar daddy is only an arrangement, you can't guarantee that your sugar daddy is rational all the time. Therefore, if the married sugar daddy wants to ditch his wife, you may be involved in some huge drama that you won't enjoy.
If your sugar daddy's family find out his relationship with you, they might take a revenge. For instance, if the sugar daddy's adult son or daughter catches your sugar daddy's relationship with you red-handed, they may want to take a revenge which you certainly won't like.