How to Get a Sugar Daddy to Give You Money
Finding a sugar daddy is easy, but getting a sugar daddy to give you money is a bit harder. Therefore, we've decided to show you how to get the sugar daddy to actually give you money. Are you ready to take notes?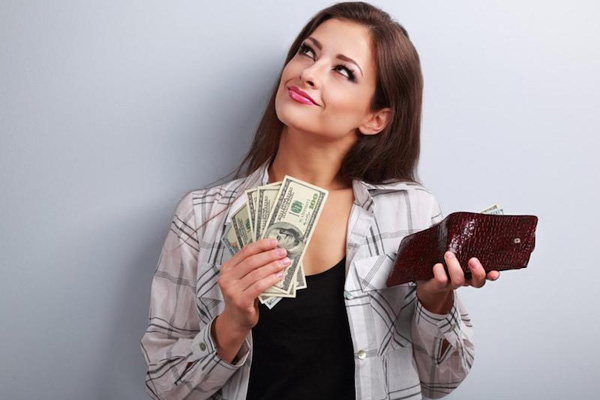 Don't ask for money on the first date and the second date. At the very beginning, it's all about getting to know each other gradually. Your relationship with a sugar daddy is also dating, so you should take your time to actually know him first. If you ask for his money on the first date or the second date, he won't take you seriously because you are just another gold-digger who wants to get cash quick and then leave him. Please remember that rich men are smart and they are surrounded by people who are asking for things from them (they know it). The fact that you don't ask for money at the beginning is a refreshing experience for him.
Because you two met each other on a sugar daddy dating site, he knows what you are looking for. The beauty of joining a sugar daddy dating site is nobody needs to explain themselves at all because everyone knows why we are on this site. As a result, your sugar daddy knows you need his financial support. You can playfully say something like, "I really want to attend my best friend's wedding in Paris, but I can't afford the flight, so could you please help me?" One week later, you can mention something like "Last time you promised me that you would help me book my flight to Paris, so could you do it now?" This makes him more willing to give you money because he has already delayed his action, i.e. paying for your flight to Paris - now he is more likely to do it. Remember: wealthy men want to keep their promises (it's the ego)!
Cash is king. Don't have sex with a sugar daddy before receiving money from him. You can meet him in public places first. After he has given you money, you can decide what to do next. If a sugar daddy says he will send you money via online banking transfer, don't trust him because you don't want to take a risk (are you really going to tell him your bank account details?) Always remember that cash is king. Just tell him to give you cash because: 1) if your bank account regularly receives a large amount of money, the taxman will probably contact you; 2) if you only receive cash from your sugar daddy, you can easily use the cash to pay all your bills/go shopping and save your own money in the bank; 3) it's much easier for your sugar daddy to give you cash because he doesn't want to keep any evidence which proves his relationship with you (e.g. bank statements).
Now you are equipped with the right skills and mindset to date a sugar daddy, and you can get your sugar daddy to give you money skillfully as well!