Can Sugar Daddy Sites Help You Find Serious Millionaire Dating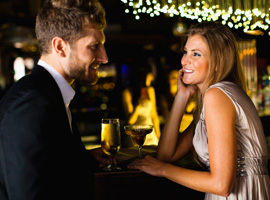 If you're looking for serious millionaire dating, you need to know which sites will offer you the best chances of meeting someone who is also interested in a long-term relationship. However, before you dive right into a sugar daddy website or a millionaire dating website, you need to understand the difference between the two.
Sugar Daddy Sites
One of the most important things to understand about sugar daddy sites is that age is typically one of the most important considerations. Generally, available sugar daddies are often considerably older men who are looking for a much younger woman. Sugar daddy/sugar baby relationships are based on agreements that both parties agree to, rather than any kind of commitment. The arrangement is based on the sugar baby receiving compensation for her social and sexual companionship, not on actual feelings of love. While there have been many stories passed around about a sugar daddy marrying his sugar baby, this is a complete rarity in sugar relationships.
Sugar daddies are typically wealthy men who are looking for a baby to spoil in exchange for her honoring the agreement. However, there is no guarantee that the men on the sites are millionaires.
Millionaire Dating Sites
Millionaire dating sites, as the name suggests, are designed to help millionaires find the love and companionship for which they are looking. These types of sites have strict income requirements, which is often a minimum of $150,000 per year. It is important to note that some sites perform income verification checks before millionaires are allowed to join the site.
Millionaire dating sites cater to celebrities, athletes, successful entrepreneurs and others who are actual millionaires. These people are looking for someone with whom they can start a relationship, with the idea being that a long-term option is the desired outcome.
As you can see, there are considerable differences between sugar daddy websites and millionaire dating websites. If you are truly looking for a long-term relationship with a billionaire, sugar daddy sites are not likely to help you find it since most daddies are not looking for relationships – in fact, many are already married.
Millionaire dating sites are your best option if you are looking for a serious, long-term relationship with a wealthy man or woman who is also looking for the same things. While this has been known to happen with sugar relationships, the reality is that it is very unlikely.